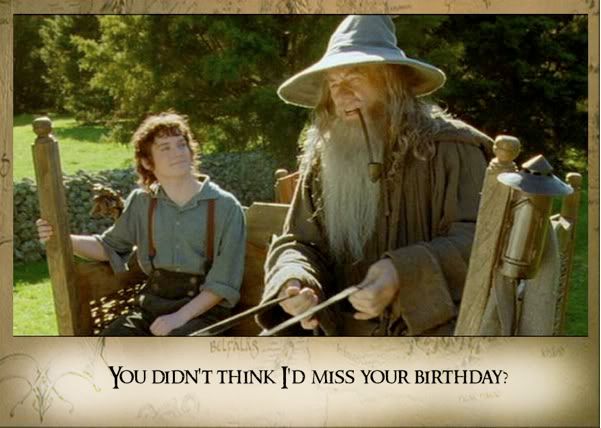 I wish you a VERY happy birthday!!! May the blessing of the Men and Elves be with you! And of course, May the Force be with you too!


How lucky we are to have found one another,
I couldn't spend so much time with any other.
I will always be there to watch over you,
To keep you safe and happy too.

Well my dear I wish you Happy Birthday once more,
An abundance of good wishes for you are in store.
A new year filled with lots of happiness and laughter,
And only the very best for you from here on after.
Today let's just smile and be friends like this.
But when you're birthday's over we'll go back to fighting him like this.
Hehe! Since we both want the same man, let's not look beyond today right now. I'm really glad to have you here, Voronda!
I hope you have a belated birthday and an awesome year to come!
PS- That doesn't change the fact that Legolas is MINE. :P Forget I wrote that. Just enjoy your birthday.