Let's keep this short and simple.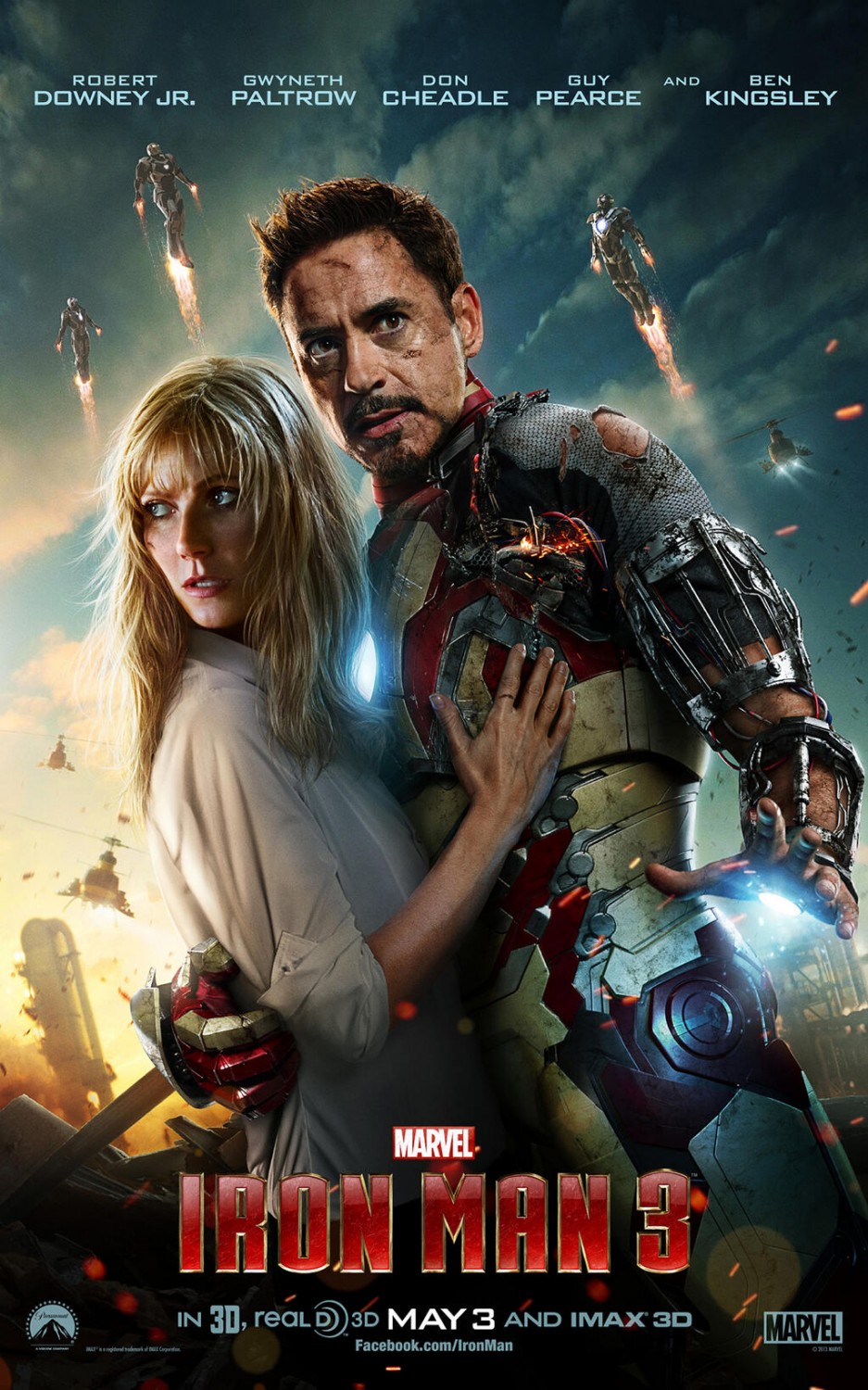 The poster looks cool. Anyway, I wouldn't be watching this if it wasn't for the free tickets- in fact, I hardly ever go the cinemas. The last time I went
was for the Hobbit.
Summary: Marvel's "Iron Man 3" pits brash-but-brilliant industrialist Tony Stark/Iron Man against an enemy whose reach knows no bounds. When Stark finds his personal world destroyed at his enemy's hands, he embarks on a harrowing quest to find those responsible. This journey, at every turn, will test his mettle. With his back against the wall, Stark is left to survive by his own devices, relying on his ingenuity and instincts to protect those closest to him. As he fights his way back, Stark discovers the

answer to the question that has secretly haunted him: does the man make the suit or does the suit make the man? (c) Disney
So you might be asking... so... um... how w
as the movie? Did you like it?
I'll be like, well, Iron Man seems just like other superheroes.
My sleepy brain doesn't seem to be able to understand it all.
Most of Tony's toys are running on remote control.
There seemed to be a lot of plot holes.
The action seems so fake.
Parts are disconnected.
BUT I LOVED IT.
Squeeeee... it's been a long time since I really watched a movie. So I guess every movie made me happy. All the actions, the disturbing scenes, and the humor gave us an exciting ride through the movie.
Yes... *cough* Tony Stark will always be Iron Man.
I like Robert Downey Jr. I really do. Who can resist his awesomeness in the movie? In Iron Man 1, I still remember that scene with that quote... "Most people say the best weapon is one that never has to be fired. I respectfully disagree. I say the best weapon is one that only needs to be fired once." Or something along that line. In this movie, the quote that sticks to me, from the beginning to the end, is "We create our own demons." You'll find out what I mean when you watch the movie.
The humor is always there, but it never draws our attention away from the plot. How it all wraps up gives me a sense of satisfaction when I left the cinema. It's true that it could be more realistic, but there are some of the best moments in the trilogy in this movie. I was really shocked at some points that I stopped breathing. Pepper Potts could've been stronger, but she developed Stark's character well anyway. Oh, and I like the kid. Harley, right?
All in all, it was a thrilling experience, even though it could have been more... feely. Fangirls would know that word. Since there's allot of Marvel fans here... I'd say I love it. And I mean that.
Leave comments below... can't wait to see them! MTFBWY!